Pure IT Named In AGS' Top 11 IT Consultancies in Canada
Pure IT Group is excited to announce that we have been recognized in AGS' list of the Top 11 IT Consultancies in Canada. Every year, AGS releases this list to promote exceptional IT companies operating out of Toronto, Calgary, Ottawa, Montreal, and throughout Canada.
AGS develops the list by examining these companies' approach to IT service delivery, what they offer, and more. This year, Pure IT achieved a 5-star rating and made the list.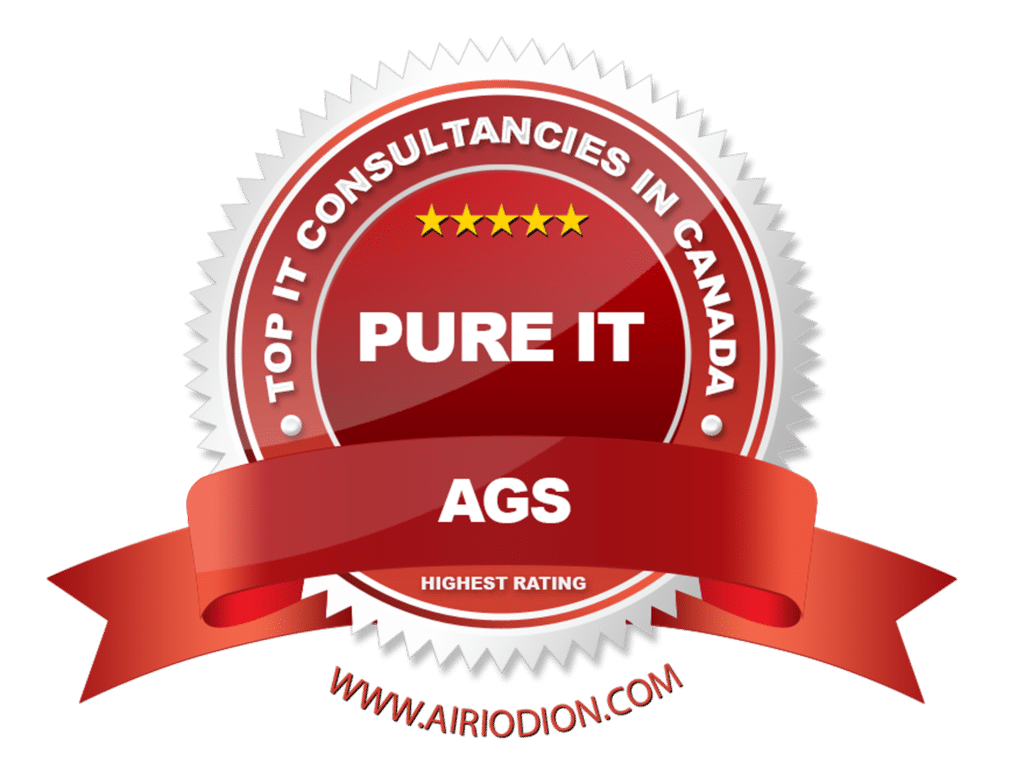 According to AGS, "Pure IT offers some of the most extensive business consulting services of any other IT companies in Calgary or Western Canada. Whether a business needs help with hands-on IT management or larger organizational transformations, this firm has the team and expertise to make it happen. "
In particular, AGS noted both Pure IT's vast range of support services, as well as our Management, Consulting and Advisory services. Pure IT's extensive service offering is a key reason for our inclusion on the list this year.
"With a wide range of support services and an eye on value-driven technology choices, Pure IT scores a 5-star rating. This is one of the top Calgary IT consulting companies to consider for your business needs," concluded AGS on their website.
The Pure IT team is grateful to be validated for their ongoing efforts in developing undeniably effective IT services. Year after year, we further improve and expand the industry-leading suite of solutions we deliver to our clients throughout the Calgary business community.
About AGS
AGS Ranking and Review Publishing Entity provides worldwide content, rankings, and independent reviews of top firms and practices across different industries and sectors. They are headquartered in Silicon Valley, California, and operate across the globe.