Network Security In Calgary
Have network security concerns? Pure IT offers network security & consulting services for organizations throughout Calgary.
We Offer Responsive Network Security Services in Calgary to Safeguard your Tech Systems
Are you looking for a responsive and skilled IT partner in Calgary?
Do you need sophisticated protection to handle today's security threats?
Is your network ready to deal with cyberattacks?
As cyber criminals devise new hacking techniques, businesses require robust security solutions to minimize their exposure to multiple cyber threats. Successful cyberattacks can compromise valuable information and put your business at risk. Working with a reliable managed service provider can help you implement high-level security solutions that protect your networks.
Pure IT delivers comprehensive network security services in Calgary to protect you from ransomware, malware, and phishing attacks. Our cutting-edge solutions fend off cyberattacks, offering the much-needed peace of mind. With our next-generation cybersecurity solutions, you can secure critical client data and enhance business efficiency.
How Can You Benefit From Pure IT's Network Security in Calgary?
Sub-par network security solutions impair your system's performance while exposing you to evolving cyber threats. Pure IT offers top-rated security solutions that strengthen existing systems to minimize the risk of security breaches. Our network security services in Calgary come complete with intrusion detection and detailed threat prevention. We streamline your network access while keeping security threats at bay. Count on us for content filtering and next-generation firewalls that protect your systems.
Our team works round the clock to detect and respond continuously to evolving threats. We offer several layers of security to help you navigate today's threat landscape with reduced interruptions. Our proven processes and intelligent technologies can reveal malicious code and prevent hackers from compromising your system. We specialize in containing cyberattacks with industry-leading security tools.
Our network security services offer key benefits, including:
Enhanced cyber-attacks' detection
Real-time alerts of cyber threats
Analysis of internal and external threat patterns
Detection of abnormal behaviors and anomalies
Our Network Security Solutions in Calgary
Pure IT delivers top-rated security expertise ideal for managing and maintaining your risk management strategy. Partner with us for:
Cybersecurity Threat Management
Our expert team can empower your organization to accurately identify and neutralize security threats, minimizing their impact on your systems. Count on us to proactively search for malware and indicators of compromise on your networks. Let us help you detect anomalies within client networks and upgrade your systems to deal with emerging threats. Our solutions:
Limit the costs of cyber attacks
Enhances your ability to contain threats
Create secure environments for staff and clients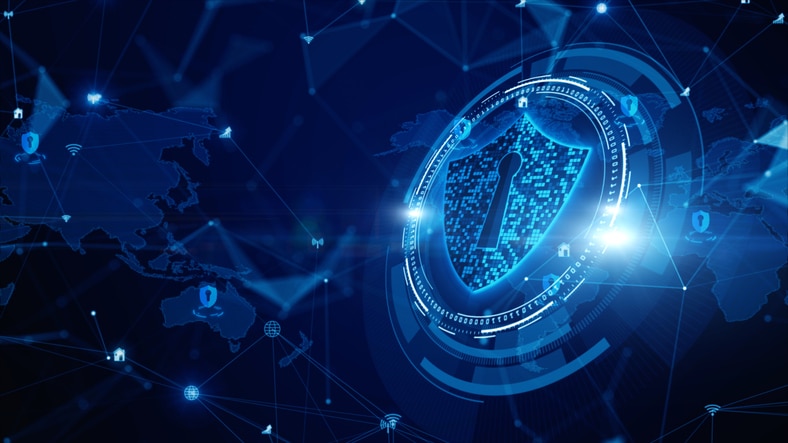 I just changed our MSP over to Pure IT 4 months ago and already I see why companies are giving them great reviews. They offer a comprehensive, leading edge suite of services with very knowledgeable staff who respond quickly to your needs. They give me the confidence that they will always have my back when I need them. I am happy I switched.
Ransomware Protection
Pure IT assesses your existing ransomware protection infrastructure to deliver protection solutions that match your needs. Our team offers ransomware protection education and proactive monitoring to ensure that you have robust security. Let us help you deliver accurate ransomware defense protocols to keep your networks secure. Our defense services include:
Security awareness training
Baseline security assessments
Patch management services
Data Protection Solutions
Lost data can lead to major operational problems and financial losses. Our data protection solutions can help your information-dependent team to deliver services and run operations seamlessly. We'll work to understand the risks associated with your critical data and offer solutions that protect your networks. Count on us to:
Identify data compliance vulnerabilities
Find and resolve potential data risks
Modernize your Network Security in Calgary with Pure IT
For over two decades, Pure IT has helped SMBs align their technology solutions to their specific needs. We deliver cutting-edge services that can help you modernize your network security. Find reliable IT support that drives your business growth. Our experience and a strong commitment to service can help you achieve your specific goals. Contact us today!
Pure IT offers IT support and services to organizations in Calgary & Southern Alberta. Our solutions include outsourced IT, managed IT, cybersecurity, cloud technologies, etc.
Contact us today, and we will help you get the outsourced IT support you deserve.
Check Out Some Of Our Awesome Client Success Stories
Mosaic is a Canadian investment company that owns a portfolio of established businesses that span a diverse range of industries and geographies. Mosaic's strategy is to create long-term value for its shareholders through accretive acquisitions, long-term portfolio ownership, sustained cash flows, and organic portfolio growth. 
read more