Benefits of Microsoft 365 and Serverless Technologies in Calgary Law Firms
Law firms have for some time had some resistance against serverless technologies and platforms like Microsoft 365. There was some fear that Microsoft 365 had a monopoly on productivity applications and operating systems. There was also the fear that Microsoft 365 was a cash grab that would force law firms to pay for Microsoft Office software licenses on a subscription basis.
Traditionally, firms would purchase one-time perpetual permits and use them for years until there was a good reason to upgrade. While Microsoft 365 continually updates the applications, it didn't seem like something law firms needed.
Fortunately, the landscape is changing, and law firms can now see the benefits that come with the platform. One significant impact of Microsoft 365 is that it has rendered on-premises servers obsolete. Servers have been used for a long time to transfer emails and share files among multiple users on a local network. Microsoft 365 has replaced these traditional server functions with serverless computing. It also provides advanced security features, which Microsoft continually enhances for the benefit of users.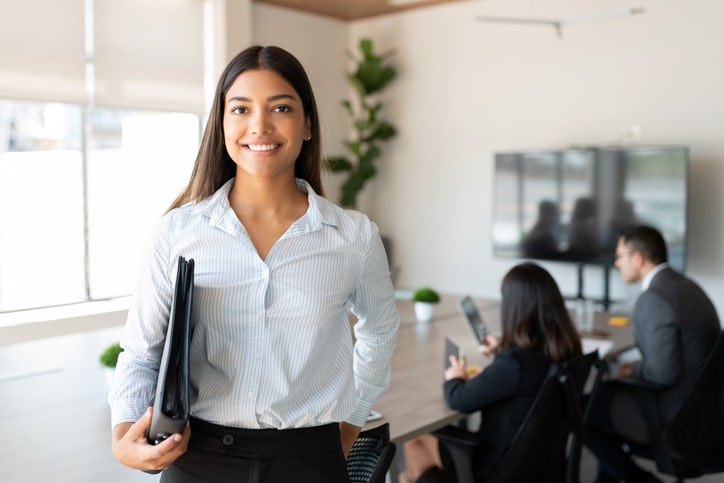 What is Serverless Computing?
Serverless computing allows companies to access a platform without having to manage the existing infrastructure. The environment created around serverless solutions involves servers, but the solution provider is responsible for its setup and maintenance rather than the user. With serverless computing, teams can increase their productivity and scale their business faster, allowing law firms to optimize their resources better.
Benefits of serverless computing include:
No infrastructure management required: Users can entirely focus on core business logic without worrying about administrative tasks and infrastructure management. Instead, they simply deploy the code, and it runs with high availability.
Dynamic scalability: with serverless computing, the IT infrastructure dynamically scales up and down to match the workload demands.
Increased efficiency in resource utilization: by shifting to serverless technologies, law firms can reallocate resources to accelerate innovation.
Top–notch security: most cloud-based solutions have features for top-notch security purposes. Besides, the whole implementation is comparably more straightforward and takes less time.
Microsoft cloud technologies facilitate the building of serverless architecture that delivers the following benefits for law firms.
Benefits of Microsoft 365 to Law Firms
Cloud computing gives law firms a new level of reliability, mobility, and security. It takes away the role of managing IT from lawyers and allows them to get back into law practice. Many activities go on in a law firm each day, including filling and reviewing client case files. Microsoft 365 has proved to be invaluable in the following ways:
Convenient mobility usage: Lawyers are required to work inside and outside the office. Consequently, they need to access documents and other vital files outside the office and on the go. Microsoft 365 provides all the resources these teams need to complete their tasks from anywhere.
Document storage and management: law firms handle sensitive and confidential client data and information. Therefore, they must have systems for the safe and efficient storage and management of documents for the firm's success. Microsoft 365 applications provide secure storage for emails, word documents, files, and Excel spreadsheets. With it, users can track the sharing and modifications of files and documents. Tools like SharePoint, OneDrive, and Exchange come in handy for this purpose and more.
Improved workflow and functionality: lawyers and their staff members have various projects and responsibilities going on at any given time. It's essential to have a proper management process for these tasks for the seamless completion of other related operations. With the Microsoft 365 platform, team members can effectively collaborate on tasks and projects and coordinate legal matters. It also makes it easy to share data and documents during web meetings with clients and coworkers.
Improved client relationship management: client satisfaction is one of the driving forces for law firms. The relationship between lawyers and their clients determines how fast the firm grows. Tools like SharePoint and Dynamics in Microsoft 365 enables legal teams to manage, store, and track communication with their clients. With an excellent Customer Relationship Management system, law firms can go a long way in enhancing client acquisitions.
Enhanced security: law firms know the importance of securing the documents they use in the legal field. Microsoft 365 has foolproof security measures that provide high-level protection for files and documents.
Microsoft 365 Apps Geared the Most to Law Firms
The Senior Content Developer at Microsoft, Ben Schorr, provides information on how law firms can get the most out of Microsoft 365. He points out several features which he feels lawyers and law firms can leverage for the best outcomes in using the platform:
Flow: This service is vital because it helps automate various actions and workflows in the law firm. For example, a lawyer or a team member can create a flow for every new document saved in a particular folder on the firm's SharePoint site. The function initiates an approval process that requires one or more people to approve the document.
Groups: Law firms are like sets of circles that handle various practice areas and other support teams. Microsoft 365 Group has a lot to offer through Notebook, SharePoint, Planner, email, and calendars, allowing each group to share resources and collaborate.
Forms: Firms can obtain feedback from their clients by creating and utilizing questionnaires, surveys, and intake forms.
Once a law firm migrates its systems to Microsoft 365 and cloud-based legal applications, they stand in a better place to realize significant cost savings and better access and collaboration that a server-free cloud environment provides. In addition, the fact that they can access their data from any device connected to the internet should make this move worthwhile.
Final Thoughts
Microsoft 365 has various versatile services encompassed within the platform, and hence a lot to offer to law firms. Moreover, it can support individual law firms to accomplish their functions every day. Besides, Microsoft enhances a law firm's security efforts by being an established cloud service provider with phishing and spam protection features.
If you want to move your law firm's systems to the Microsoft 365 platform, ensure you get your solution from a renowned provider. The team at Pure IT can help you solve this, and all your IT needs. Call us today to schedule an appointment to discuss your Microsoft 365 needs.