Calgary Energy Company Works With Pure IT's Onsite IT Service Professionals
Installing IoT Smart Office Systems
Sometimes, a company needs more than your typical Oil & Gas IT services. Most of our clients come to us needing systems management, software configuration, cybersecurity, or data migration. But every now and then, the Pure IT team gets a truly unique and interesting request.
Recently, we came in contact with a Calgary energy company ready to install an extremely precise IoT (internet of things) energy monitoring system. This isn't just wiring and changing a few configuration settings. It's re-wiring an entire facility to work in line with an IoT energy monitoring and smart switch system; the Eniscope.
Needless to say, our team was excited to take on the project. As technicians, we are naturally curious and interested in the latest technology and the really cool ways that businesses are putting these inventions to use. This Calgary energy company got our attention. We're not just happy to provide them with the on-site technician they need for the job. We're invested in seeing the innovative final system online and humming.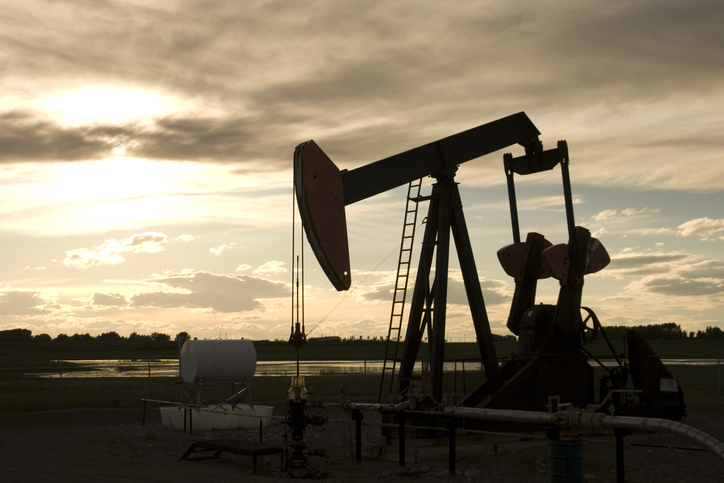 IT Special Requests and One-Time Projects: Our Favourite!
Why do we love interesting and unique IT projects from our clients? It's because every IT professional starts as a curious kid. Technicians are often the kids who find something to take apart – whether it's an old radio or web page code – and then put it back together. We like to see how things work and explore new systems. We built our tinker toys into complex machines and you can bet we have a few examples of experimental technology at home, today.
When a client comes in with a unique and interesting technology project, it's our best day of the year.
Job Details: Installing Energy Monitoring IoT with Eniscope
Our Calgary energy company came in with some very specific requests for a one-time installation with the possibility for many more engagements in the future. In our initial consultation, we determined that they needed
Wifi integration and network setup for a specialty IoT device system
The IoT system is the Eniscope hub and Eniscope Air, which monitor and control energy use.
Available for an on-site installation within the week
Available for future engagements to work with the Eniscope network
Pure IT is proud to step up to the plate. Not only do we find the client's use of this IoT system fascinating, we are also exactly the right team to help them prepare, integrate, and secure their new IoT system.
What is the Eniscope System?
When our local Calgary energy company engaged Pure IT for an onsite Eniscope installation, the natural next question was "What is Eniscope?"
Eniscope is an energy monitoring and smart-hub system designed to help facilities track and even directly control the use of power at certain devices and power supplies. The Eniscope Hub is the central energy monitoring point and also the "brain" of the network of IoT devices.
From there, Eniscope Air devices are installed in line with certain machines and appliances to monitoring how much energy they consume. As an in-line smart device, the Eniscope Air can also control the energy flow, turning the device off or on at will. This is where the IoT network comes into play. You don't need physical access to the device to monitor its power consumption or control its powered/unpowered status.
Pretty cool, right? In addition to on-demand power control, the Eniscope hub also offers typical smart-home features like power scheduling – turning devices off or on at specific times of the day. A timed power-down, for example, is a great safety feature on a manufacturing floor to ensure all unused machinery is properly de-powered overnight.
What It Takes to Install and Secure an IoT Network
Once we understood what we were working with, the Pure IT team was able to dive into preparing to take charge of the on-site wifi network. The Calgary energy company's requests specifically outlined wi-fi integration and network setup for the IoT system.
To set up an IoT or smart home system, you need a separate Wifi network. Our client already knew this, but did not have the IT skills on-staff to build, secure, and configure the separate network. So that's what we tackled first.
IoT Cybersecurity
Since the beginning of the trend, IoT has been known for its lack of on-device security and the high potential for bot-net-type hacking with the occasional hacker broadcast from smart home speakers. These devices typically have default security settings and, sometimes, it's actually impossible to change those settings with the limited onboard software.
Smart devices are getting safer over time, but we're not too "safe" yet. So the smart answer is an isolated network. By isolating all IoT and smart devices onto a separate network, the primary network used to handle company activity and data remain secure.
The Wi-Fi Frequency: 2.4GHz Network
An IoT network typically requires 2.5 GHz, whereas laptops and phones prefer a stronger 5 GHz signal. In fact, many routers are capable of broadcasting both wifi networks on the two separate frequencies, so you can have a secure business wifi network on 5 GHz and your separate, isolated smart devices on the 2.4 GHz network.
Just be aware that some rare IoT devices still want to be on the 5 GHz frequency, which can challenge a complex and multi-brand smart home/office system. Fortunately, our Calgary energy company client is focused entirely on the Eniscope system, which shares the same frequency between Hub and Air devices.
Configuring IoT Devices to Work Together
The next piece of the puzzle is to configure all wifi IoT devices to speak to each other and work as a system. With one brand like Eniscope, this is a straightforward process of activating and connecting each device to the Eniscope hub system using the control software and dashboard shared by all the same-brand devices. Because the Eniscope hub and Eniscope Air were designed to connect and work together, technicians are able to smoothly connect the devices to each other wirelessly and begin streaming power-monitoring data.
Configuring a Multi-Brand IoT Office
We can tell you from further experience, however, that configuring an IoT system with multiple brands of devices through a smart-home central hub like Alexa or Google Home is more complex. You may find yourself dealing with a dozen smart home apps, and sets of wireless device behavior. Some IoT brands disconnect easily, some use BlueTooth for fast but faulty connections. Some expel a wifi signal that dilutes your network, and some work perfectly every time.
One App At a Time
To build a functional and secure smart office or smart home system, you need both a dedicated IoT wifi network and to address each device one brand at a time.
First, place everything where you want it installed. Then open one of the controlling smart home apps and configure every device under its purview. Open your central control app and detect those devices. Then repeat the process with each app, brand, and set of devices.  Configure all the devices under the next brand app, then discover all the devices at once with your central hub app.
Groups and Routines
One of the most convenient elements of a smart home hub dashboard is the groups and routines options. Groups allow you to cluster-specific devices into a room or category. Routines allow you to execute several smart-hub functions with a single spoken command – or even a reaction-triggered routine that responds to a schedule or the opening of a door.
To fully utilize your company's IoT setup, it's important to brainstorm the possibilities using groups and routines.
Securing What Can Be Secured
Once this is done, go through the available options to secure each device, app, and app user account. It may require a technician to crack into the firmware and change the default password so that hackers can't default-hack their way into your IoT devices. Secure your smart-app user accounts as much as possible with strong passwords and two-factor authentication. If the app has security settings, explore and use them.
Keeping Up with the IoT Network
Over time, a complex multi-brand IoT network will break down. Network glitches and unspoken app updates will reset settings and break connections. You will need a skilled IoT tech on-call or be prepared to troubleshoot the system. A smart office with IoT solutions is a dream and finite applications can be rock-solid reliable. But maintaining the convenience and ease of smart office design does require occasionally resetting and reconnecting devices on the fly.
Does Your Office Need a Custom IoT Network?
If your company is in need of a custom IoT solution like our Calgary energy company, Pure IT has everything you need to make it happen. Skilled techs, IoT experience, and an enthusiasm for new technology applications are what we bring to the table. We will help you select, install, configure, and secure your smart office design, whether you have unique industry needs or are simply upgrading the office for cool features and voice commands.
Pure IT is here to take your business to the cutting edge of smart office and IoT business systems. Contact us today to get started with us as your IT company.