Pure IT Helps Oilfield Services Company In Central Alberta Move To The Cloud
Digital Transformation In The Canadian Oil & Gas Industry
For every company, the right IT solutions are unique. Each business has its own unique stack of industry software, databases, servers, and cybersecurity solutions. In many well-established industries like E&P and oilfield services, outdated IT systems are common because what was well-built several years previous is still functional and performing – most – of the company's hardware and software needs.
However, as the global IT landscape changes, so too must all companies within its scope. This is exactly where this oilfield services company in central Alberta, found itself in the last year. Over time, even a well-built network will need updates and eventually a complete hardware and software overhaul. Just like upgrading your equipment in the oilfield services industry, when there is better technology on the market and clients have an expectation of high performance, it's time to upgrade.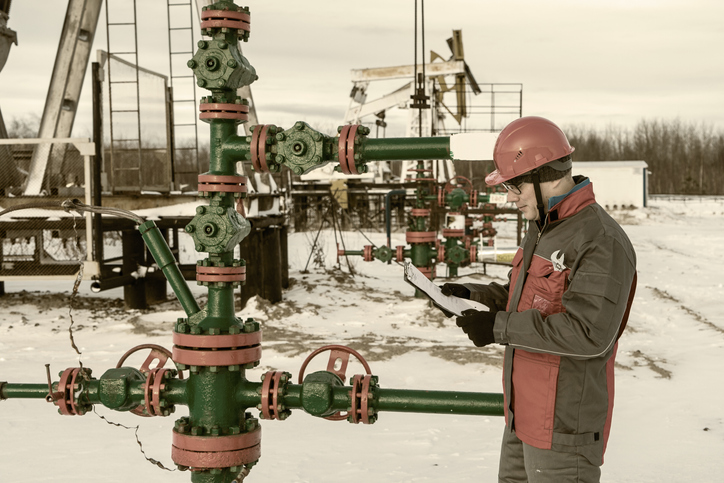 Central AB Oilfield Services Compamy Turns to Pure IT for Cloud Migration
When this oilfield services company needed to upgrade their hardware and move to a cloud-based platform, they turned to Pure IT.  With services ranging from IT consulting to hands-on managed IT services, Pure IT has the team, expertise, and resources necessary to take on a large-scale project.
The oilfield services company was in need of not just one element of digital migration, but a full-scale overhaul of their technical systems. In order to upgrade both the hardware and software solutions, PureIT took on the task of completely rebuilding their IT network design.
This began with involved consultations and planning to understand the current system, the needs of the company, and expectations when the migration was complete. From there, PureIT built a customized plan and went into action.
Rebuilding the Hardware
The first step was to design an all-new hardware infrastructure. This required a network of endpoints and workstations custom-tailoured to the needs of a mobile oilfield services company. New hardware isn't just new computers for those who sit at desks. It also entails the modems, routers, switches, servers, and mobile devices used by the office and the entire mobile workforce.
Working closely with all staff members, the Pure IT team rebuilt their hardware solutions into a new, secure company network of servers, network devices, and endpoints. Upgrading from older hardware to new computers and devices is an important phase for any long-standing company to go through. As technology improves, so do the capabilities of our devices. New computers run faster and can handle bigger programs than older units. New network devices are more secure and can channel more data to a more complex network when upgraded to the latest models.
Pure IT built the right hardware by understanding exactly where and how that hardware was to be used.
One of the specific tasks in hardware design, however, was to reduce the need for on-site servers as part of the move to the cloud and web-based platforms. This takes us to the second half of what this Central Alberta oilfield services company needed from their major tech migration.
Planning and Implementing a Cloud Migration
The second half of their digital transformation was moving to the cloud. Cloud migration is a high-demand service that every company must go through once in order to catch up with the latest in accessibility, flexibility, and cybersecurity.
Planning and implementing a cloud migration is an extremely involved process. Pure IT started by first analyzing archived and active file systems to determine the data in need of migration and the differences between current and cloud software solutions. Why is this important? When migrating to the cloud, the structure of your data matters. If the way the old software and new software handle or store data is different, a unique migration script or process must be prepared to translate data usefully from one platform to the next.
Pure IT carefully encapsulated the data to transfer. Archived server files were secured and then moved to isolated virtual servers. Active files were packaged to translate into the data structures of the newly chosen web-based software. This way, the company was able to transition from a local-server workflow to a cloud-based workflow with as little interruption as possible.
The flexibility gained by the cloud migration is essential for any logistics company looking to provide flexible and efficient access to team members inside and outside the home office. PureIT took all of this into consideration as we rebuilt the stack with virtual servers and cloud-based business platforms. Not only will the new system provide flexibility for staff, it will also increase accessibility for clients and adaptability to localized disasters.
The Cloud vs Traditional On-Site Servers
Cloud migration is an essential part of today's digital progress. Companies established ten, fifteen, and fifty years ago all face the same challenge; moving from on-site solutions to cloud platforms and virtual servers. This is all a natural part of the march of progress in business IT.
Not so long ago, a company with its own internal servers was the most secure and reliable way to keep records.  This made it possible to fully secure the office and network. However, over time the best industry solution has evolved from local servers to data centres, and now the distributed cloud.
What does the cloud have over on-site servers?
First, the cloud provides mobility and flexibility; Anyone with an internet connection and an authorized login can reach the company resources. This means access for teams on-site, on the road, and working remotely.
Second, the cloud is more resilient. If a freak software update, ransomware infection, or natural disaster takes out your local servers, your cloud platform and data will still be available (and secure) for the entire team. Backups stored on the cloud are also safe from disasters, making data recovery a guarantee.
Third, the cloud is more resistant to cybersecurity threats. This takes us to our next point.
Cloud Migration and Cybersecurity
One serious concern when rebuilding the IT infrastructure was cybersecurity. The need for data security today has skyrocketed compared to only a decade ago. The number of people who are both technically skilled and malicious has increased. There are automated phishing scams and targeted ransomware in every direction – with advanced infiltration methods being invented and shared every day.
In the time when localized servers were secure, a company could simply close its network and deny all unauthorized access. However, with the need for constant online communication, this simply isn't possible and infection of one employee's computer could corrupt everything on the local network.
Cloud migration provides an essential layer of security for modern businesses  – when configured correctly.
If your office network is hacked, your cloud dashboards, data, and archives may all remain separate and safe from local malware infection. Backups stored in archives on the cloud are also safe from malware corruption – which means a fast and easy restoration process.
Third-party cloud platforms and As-a-Service software also provide an extra layer of cybersecurity from the host or provider who is responsible for providing a secure cloud platform for business clients.
Digital Transformation and Cloud Migration in the Oilfield Services Industry
The oilfield services industry is made of established businesses that have been running successfully on legacy computer systems for years. When you need your computer systems and dashboards to provide a stable baseline for serious work, you don't fix what ain't broke. However, even a great computer system will become outdated over time.
In order to provide your team with the best tools and most efficient workflow, the occasional IT update is necessary. The oilfield services organizations embraced their hardware and cloud migration as a single project, allowing Pure IT to wrap up the entire process in a single large transition experience for the team. Doing it this way minimizes the interruption and helps the entire team tackle new-technology onboarding as a single learning experience.
Migrating to the cloud and updating your company hardware both provide an exceptional benefit to companies in the oilfield services industry. Whether you're looking to better secure your data, improve your digital tools, or even connect every logistics vehicle with mobile integration, Pure It can help make it happen.
Complete IT Solutions with Pure IT
Pure IT is dedicated to providing every client with a complete and custom-tailoured IT solution. If your company needs Managed IT as your outsourced IT department or a full-scale overhaul of your IT solutions, we have what it takes to make it happen. Our teams are flexible and skilled with a diverse selection of experts ready to build your custom IT solution based on the needs of your company and your team.
You can trust in our 20+ years of IT consulting service across Alberta. We are proud to have worked with this Central Alberta oilfield services team on their ideal cloud migration experience. Let us help you build your company's ideal IT solutions and put them into action. Contact us today to consult on your IT needs and plans.