Calgary Businesses Can No Longer Avoid Moving To Microsoft Modern Workplace – Here's Why!
The number of telecommuting employees has grown substantially in the past decade. With the COVID-19 pandemic and the ever-evolving landscape of life after COVID-19, more businesses and organizations continue to adapt to changing business practices. Research suggests that in March 2021, slightly over 5 million employees were a part of Canada's remote workforce since the onset of the pandemic. At that time, the total number of remote workers in Canada was around 6.8 million, and remote workers made up around 40 percent of the country's workforce.
Working remotely may be a perk for some employees, and for businesses and organizations, it can be viewed as a way to help reduce overhead costs and reduce expenses in certain areas. However, remote work does come with its own set of challenges, particularly when it comes to security. While working remotely, employees should be able to work securely on any device, regardless of where they are. Businesses and organizations should be able to know that their valuable assets are safe. How can both sides accomplish this with employees working in various locations? The answer: Microsoft Modern Workplace.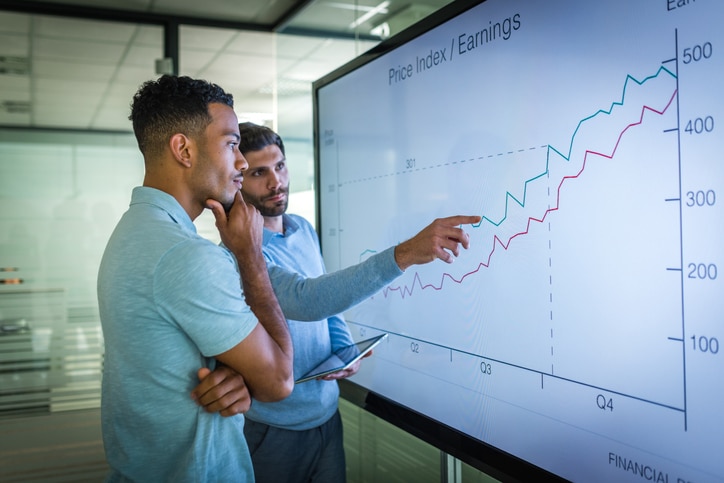 Why Should Calgary Businesses Care About The Microsoft Modern Workplace
Microsoft Modern Workplace is a digital solution that enables employees to communicate and collaborate seamlessly while having peace of mind in knowing that all systems and data are safe. The Microsoft Modern Workplace solution is one that operates using Microsoft 365 technologies and productivity applications that leverage the power of the cloud.
Before the COVID-19 pandemic turned the business world upside down, the way people worked was already changing, as well as the way customers interacted with businesses. A Microsoft Modern Workplace provides a digital space that will help users accept every feature and function that Microsoft 365 has to offer. The advanced technology, intuitive security, and smooth onboarding experience make Microsoft Modern Workplace a worthy solution for organizations of all sizes.
The Microsoft Modern Workplace and Microsoft 365 is a more comprehensive cloud service that consists of various cloud applications that enhance project management and employee engagement while creating a modern workspace.
Calgary Companies Benefit Now From These Amazing Microsoft Modern Workplace Applications
The Microsoft Modern Workplace solution is made up of a range of applications, all formulated within a cloud infrastructure. What does this mean? This means that all the applications and your associated accounts can be accessed on any operating system and device that has a stable internet connection.
Microsoft 365
This includes your Microsoft Office applications(Word, PowerPoint, Excel, etc.) and Microsoft Exchange.
Microsoft Business Voice
A cloud-based VoIP (Voice Over Internet Protocol) that works in conjunction with Microsoft 365. Microsoft Business Voice gives you the ability to make and receive phone calls to and from landlines and mobile phones.
Microsoft Teams
Microsoft Teams allows workplaces to stay connected while working remotely. Microsoft Teams allows teams to communicate using instant messaging, video calls, voice calls or within meetings.
SharePoint
A web-based collaborative platform that integrates with Microsoft Office. SharePoint can help businesses and organizations ensure documents are stored correctly and that the documents can be easily accessed by their teams.
Power BI
Power BI aims to help users discover business insights using analytics and displaying them in a manner that is easy to interpret.
Power Automate
Helps users create automated processes that flow between applications to sync files and collect data.
Microsoft Azure
A cloud computing service that is great for building, testing, deploying, and managing services and applications. Azure is managed by Microsoft's dedicated data centres.
Microsoft Enterprise Mobility + Security (EMS) 
An intelligent mobility management and security platform that helps users work in new and flexible ways while protecting and securing business operations.
Don't Miss Out: Get Microsoft Modern Workplace Right Now
You may be wondering why your business or organization should even give this revolutionary level of digital transformation a chance. You may think everything is fine just as it is, so why should you come in and shake things up? However, take some time to think about what could happen to your business if you take the way everyone works to a higher level.
Think about how your business operations can be improved by empowering employees. What if you could enjoy an enhanced management style and access the files and data from any device? When you adopt the Microsoft Modern Workplace, you will get the chance to transform your business operations with the productivity applications in Microsoft Modern Workplace.
A modern workplace will combine your physical and digital spaces so you can meet the needs of your business and your employees. Adopting Microsoft Modern Workplace will eliminate some of the problems you may have experienced in the past, such as:
Poor communication
Inability to access files or create reports
The inability to use other devices to access files, create documents, analyze reports
Disgruntled employees
When using Microsoft Modern Workplace, you will have access to a variety of applications that facilitate effective communication and collaboration. The applications within Microsoft Modern Workplace will enable teams to work together, seamlessly, regardless of where they are. These are a few of the things that make Microsoft Modern Workplace a great asset in the mobile workforce.
With Microsoft Modern Workplace, you will not have to worry about hardware installation. This means that your Microsoft Modern Workplace can be installed and running in very little time, especially with Pure I.T.'s guidance. We will ensure there will be minimal disruption to your business operations.
We understand that it can be overwhelming to understand Microsoft Modern Workplace and understand the benefits of adopting a Microsoft Modern Workplace. When you partner with Pure I.T., you will not have to take on the sole responsibility of understanding and implementing the service. We can provide related support and provide managed IT services.
Don't Call Any Other Microsoft Partner In Calgary: We're The Best At Microsoft Modern Workplace
Do you want to implement Microsoft Modern Workplace into your business or organization? Do you need advice on where to start? Please do not hesitate to contact us today. At Pure IT, we have a team of experts who are ready to help you optimize your business.