The Ultimate Guide to Microsoft Pricing Updates
On August 19, Microsoft announced a price increase on its Microsoft 365 and O365 commercial plans. This price increase reflects the utmost value that Microsoft has delivered over the past decade.
The price hike will be effective this year as of March 1 and will apply to all commercial products. Consumer and educational plans will not be affected by the price increase, and alterations to government plans will be phased in over numerous years.
This post will walk you through the details regarding Microsoft's pricing updates and what you need to know moving forward.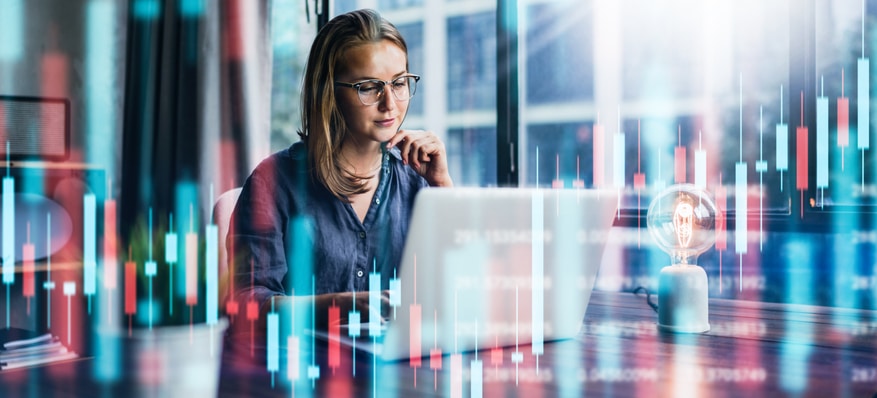 Why Is Microsoft Increasing the 365 Prices?
Microsoft has been generous over the past decade with the number of free features added to their products since the launch of Microsoft 365. Four years ago, the introduction of Microsoft 365 resulted in the best Windows, Office, and Enterprise Mobility and Security (EMS). Microsoft Team was also introduced, giving businesses the ability to call, meet, chat, collaborate, and automate their processes.
Since the launch of Microsoft 365, 24 apps have been added to the suite. They include Power Apps, Teams, Power BI, Stream, Power Automate, Planner, OneDrive, Whiteboard, Visio, and Yammer. Additionally, more than 1,400 new features and capabilities have been released in three key areas:
Communication and collaboration: Together Mode, Real-time collaboration, FrontRow
AI and Assistance: Acronyms: subtitles and live captions; Translator, Designer
Security and Compliance: DLP (Data Loss Prevention) for documents and emails, message encryption and sensitive labels; Content Search.
Besides the price increases, Microsoft also announced further details of their new subscription management system known as the New Commerce Experience.
What Is New Commerce Experience?
Microsoft is implementing some exciting changes. Its New Commerce Experience is coming for all per-user subscriptions beginning January 2022. Are you unfamiliar with what New Commerce Experience is? This new experience was initially announced back in 2019 with Azure as a less complicated journey for both the partner and the customer to transact a standardized and consistent purchase motion. Today, New Commerce Experience is transforming subscriptions like Microsoft 365, Office 365, Windows 365, Power Platforms, and Dynamics 365 and more to the same purchase motion.
So, how can it impact your business? As an indirect reseller, your business will have several options from March 2022, when New Commerce Experience is technically enforced by Microsoft. There will also be changes in how partners manage their customer subscriptions. With additional flexibility through various subscription types to mix and match through the New Commerce Experience, partners will have to be more diligent in ensuring that customers are ready to fully commit to the terms of the subscription.
Generally, under the New Commerce Experience, the billing for services will be changed from daily to monthly invoicing. Prices offered by Microsoft CSP providers will be protected only for 12-month subscriptions or three-year subscriptions. Customers who opt for monthly subscriptions will pay a price that is 20% higher than the yearly pricing. Customers will be able to make changes to their subscription during the first 72 hours or on their monthly renewal date or three-year subscription plans.
What Is the New Microsoft 365 Price Increase?
Most but not all business and enterprise plans will see an increase in March. The increase in dollar amounts will range from $1 to $4 per user per month, or $12 to $48 per user per year, with the percentage increases running between 9% and 25%. Here is an outline of Microsoft's price updates:
Microsoft 365 Business Basic (an increase from $5 to $6 per user)
Office 365 E1 (from $8 to $10)
Microsoft 365 Business Premium (from $20 to $22)
Office 365 E3 (from $20 to $23)
Office 365 E5 (from $35 to $38)
Microsoft 365 E3 (from $32 to $36)
Changes/Exceptions
No impact on Consumer and Education products (at this time)
No changes to Microsoft 365 E5 or Microsoft 365 E1 and Microsoft 365 Business Standard SKU
Pricing applies to Commercial Volume Licensing, Web Direct, and CSP
Exceptions in APAC, India, LATAM for (1) Office 365 BB, and (2) lead status EM specific SKU
Existing customers are not affected until their next renewal or after March 1, 2022.
Extension of Unlimited Audio-Conferencing Dial-in Across the Suites to Complete the Teams Usage Scenarios
Enables customers to dial-in to Teams meetings from over 70 countries on virtually any device
Currently included with Office 365 E5 and Microsoft 365 E5 or available as an add-on
Frontline: Microsoft 365 F1, Microsoft 365 F3, Office 365 F3
Government: Office 365 E3, Microsoft 365 E3, Office 365 E1, Microsoft 365 F1, Microsoft 365 F3
SMB: Microsoft 365 Business Basic, Business Standard, Business Premium
Are There Any Additional Price Increases?
On September 1, 2021, Microsoft increased the pricing of its Windows Server offerings (Win Server CAL, Window Server Standard, and Win Server RDS) by 10%. Microsoft also hiked the price of Office LTSC in October. The price change will affect Office Standard and Office Professional Plus.
Are There Ways of Lowering Microsoft Costs?
If your business is looking to trim the fat in your Microsoft budget, there are a few options:
Buy standalone versions of Office programs: Whereas standalone versions are an option, they are not ideal for businesses that wish to innovate and begin their digital transformation journey.
Use the online version of Office 365: Opting to take advantage of the free version can certainly help you cut costs, but it does not work for businesses looking to scale.
Move to a different suite of cloud-based office tools: You can transfer your business elsewhere, but there are very few tools that are as adept as Microsoft Office when it comes to asynchronous communication and remote work. While there are options out there, they are not as effective as Microsoft's.
Pure IT Can Take Care of All Your Microsoft Support Needs
Want help with your Microsoft support needs? Partner with Microsoft experts at Pure IT and gain the skills and competency to keep your business ahead of the curve. Whether you need help understanding Microsoft's new pricing updates or you just want to update your infrastructure with the latest Microsoft products, you can count on our team to meet your demands in a seamless and efficient manner. Get your free immediate IT services quote.
Thanks to the team at Orion Networks for their help with this article. Discover more about Orion Networks at https://www.orionnetworks.net/it-support-in-maryland/