Penetration and Vulnerability Testing
Pure IT offers organizations throughout Calgary and Southern Alberta complete network security services including penetration testing and ethical hacking
Bolster Your Security Posture with Proactive Penetration and Vulnerability Testing Solutions
Are you looking for a proactive approach to your network's security?
Do you want to stay prepared in a continually changing technology and cybersecurity landscape?
Are you looking to strengthen your IT systems against cyber-attacks?
Today's businesses are at a greater risk of intrusions and cyberattacks. As hacking techniques and cyberattacks continue to evolve, companies need to continually take stock of their network security solutions. Penetration and vulnerability tests can help you understand your network shortcomings, ensuring that you take positive steps to bolster your security.
Pure IT delivers reliable penetration and vulnerability assessments that simulate a real cyberattack without the consequences. Our CISSP-certified security specialist provides ethical hacking services that offer objective tests for your networks with no risks. Our penetration and vulnerability testing in Calgary will better place your organization to minimize downtime from lost or stolen data.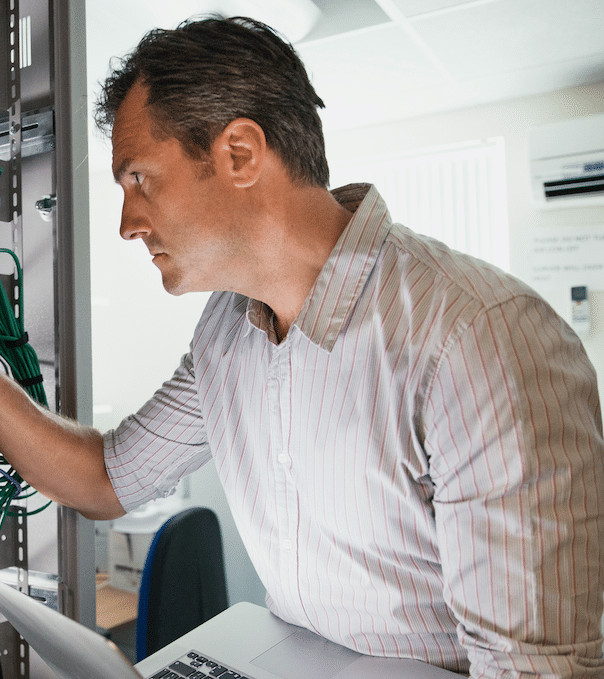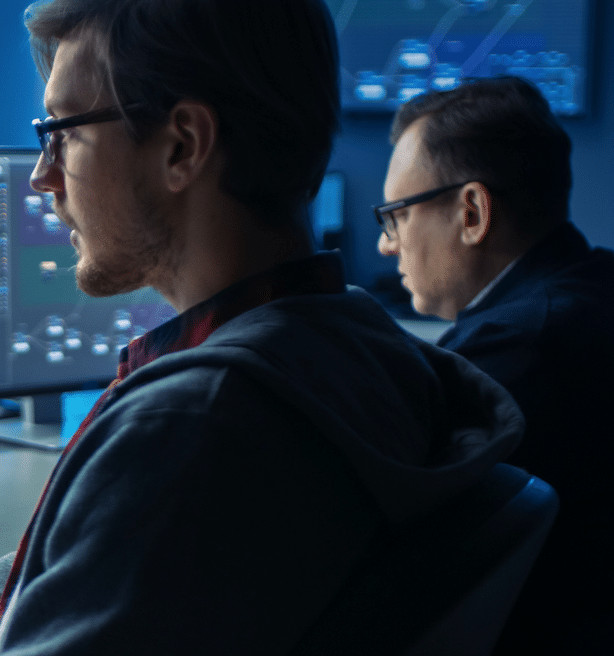 Why Should You Choose Pure IT's Penetration and Vulnerability Testing Solutions?
Pure IT performs simulated attacks on your systems and networks to reveal how your applications and security features respond to attacks. These penetration tests enable you to work out the system deficiencies, preparing your networks for future episodes. Our less-intrusive web vulnerability scans examine your defenses to reveal your overall security posture.
At Pure IT, we combine penetration tests with vulnerability assessments to help clients create and maintain a superior security posture. Our reviews reveal loopholes and flaws within your security solutions. Our network security experts can help you implement a customized network security solution to boost your overall security from the evaluations. Our solutions also ensure that you remain compliant with federal and industry standards.
Our penetration and vulnerability testing in Calgary covers multiple simulated events, including:
Data corruption and theft
Hardware failures and power outages
Malware and ransomware
Phishing attacks
Computer viruses and spam
Pure IT's Penetration and Vulnerability Testing Services
At Pure IT, we deliver robust security solutions that help you stay ahead of your competition. Find much-needed peace of mind knowing that your security is in good hands. We offer:
Full Visibility of Your Devices
Our penetration and vulnerability testing in Calgary provides an inventory of all your devices and their corresponding vulnerabilities. Our experienced security experts go beyond automated tools and provide insights from a cyber attacker's perspective. Find solutions that empower you to mitigate cybersecurity risks with ease. We deliver proactive security intelligence that helps your organization:
Prevent expensive downtime
Meet regulatory and compliance requirements
Minimize your infrastructure's risk exposure
Lots of IT companies have technical skills. Pure IT, however, absolutely excels with their awesome customer service and personal attention.
Context Around Potential Impacts
We offer a customized impact analysis from our rigorous assessments. Our technicians will explain the revealed issues and potential effects of the discovered security flaws. Find comprehensive information from our reports to guide your strategic and tactical decisions. Our solutions enhance your protection and build your reputation. Partner with us for:
Executive security summaries
Detailed technical recommendations
Operational efficiency
Security Consultation
Our team can help you plan and prioritize security upgrades more effectively. Our proactive approach lets you take positive steps towards securing your tech infrastructure. We'll help you remediate vulnerabilities in order of severity.
We offer:
Remediation plans to secure your systems
Clear and actionable advice
Cybersecurity audits
Push your Security's Limits with Enterprise-Grade Security Solutions
Pure IT has offered best-in-class penetration and vulnerability testing in Calgary for over two decades, making us your best bet for robust network security solutions. We specialize in supporting SMBs to reach their business goals. For reliable IT support, choose Pure IT. Contact us to learn more!
Pure IT offers IT support and services to organizations in Calgary & Southern Alberta. Our solutions include outsourced IT, managed IT, cybersecurity, cloud technologies, etc.
Contact us today, and we will help you get the outsourced IT support you deserve.
Check Out Some Of Our Awesome Client Success Stories
Mosaic is a Canadian investment company that owns a portfolio of established businesses that span a diverse range of industries and geographies. Mosaic's strategy is to create long-term value for its shareholders through accretive acquisitions, long-term portfolio ownership, sustained cash flows, and organic portfolio growth. 
read more